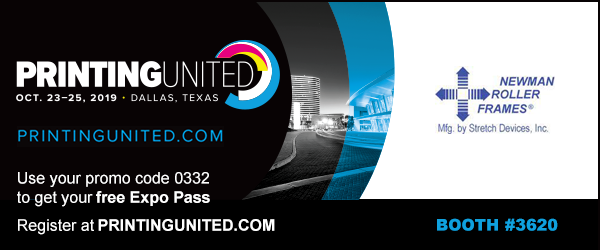 Click here to register.
Click here to view the floor plan.
BENEFITS FOR THE SCREEN PRINTER
In the process of screen printing, the best printing equipment in the world can do no better than the screen it holds. A good frame must be stable enough to maintain its squareness and flatness under the force of the highest mesh tension. Even if a frame is stable and does not change, however, the mesh does. The fibers of the best mesh begin to relax soon after the force of the squeegee is applied. Read More...